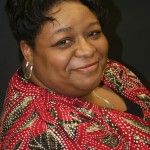 Are you finding you don't have enough time in the day to accomplish all you need to get done? Is it difficult to craft just the right message for your content needs?
Have you considered it may be time to call for help?
I'm Patricia (Pat) Bumpass, a freelance writer for hire.
I make your content
Results Oriented
Attention-grabbing
Engaging
Modern
My high-quality content is search-engine friendly, social-media friendly and it will help save you time. The time you need to run your business or spend with your loved ones.
I have plenty of experience in:
Healthcare having been involved with a nationally ranked hospital

Alternative Health having recently become a Certified Health Coach

Human Resources and Training/Development having been an HR Specialist with a degree in Business Administration and an Organizational Psychology concentration.
 I am also Mom/Guardian to a young-man blessed with Autism. I have knowledge, interest and personal experience in:
E-books
E-newsletters
Ghostwriting
Blogging
Natural and holistic living
Parenting
Career advice
Are you wondering, why hire me?
I understand your time is valuable and  my goal is to provide you with the content that gets the results you want.
I treat my freelance writing as a business.
I work well with timelines and people and believe in going above and beyond for my clients.
You won't find anyone else who can write the way I do.
Need proof? 
I've been published on:
I have been a ghostwriter for an up and coming executive coach. Also, in my former employment, I ghost wrote a monthly column for the organization's Executive Director.
You need content. I. Am. Your. Writer. 
I'm currently accepting assignments. Contact me today to discuss your writing needs.