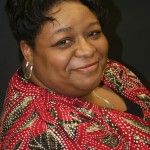 About Pat Bumpass
Hello and welcome to my website.
My name is Patricia Bumpass, but my friends call me Pat. Since we are going to be working together, that makes us friends. Therefore, you can call me Pat too. (My special needs son calls me Pat-Ricia ).
I am a Freelance Writer specializing in email copywriting and B2B copywriting for small to mid-sized businesses.
With a background in business, I understand the complexities of corporate communications at every level from employee to Executive Director and/or CEO. My corporate experience includes ghostwriting emails, memos, articles and letters for senior-level executives, other senior-level staff and managers.
As an HR Specialist, I created and sourced content for an organization's web page- delving into a little web design and web site maintenance along the way.
A regular contributor to the workingwritersclub, I write a monthly column on journaling for writers.
I'm currently accepting assignments. Contact me today to discuss your writing needs.