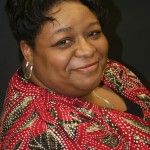 Hi, I'm Pat Bumpass and I'm glad you're here.
I'm a professional copywriter and content strategist specializing in creating effective email marketing campaigns for HR Management & Training organizations.
I also write awesome blog posts for staffing agencies that will make your recruiting efforts attract more clients and give your employees what they need to be successful in their assignments.
Why Hire Me?
Because you want results. With my knowledge of the HR industry and staffing and recruiting, I can help you get those results from your content.
Sometimes it can be difficult to put your thoughts and ideas into just the right words or convey just the right message to your target audience.
I can help develop high-quality content for your business that will increase your click-through rates and ultimately increase your profits.
Whether you need emails, B2B content for your articles, blog, or marketing materials, partner with me so that I can help get your message across to your ideal clients/customers.
Contact me TODAY for all of your content needs.